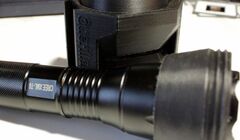 Guerilla Beam is a 3D printed low cost high power projector.
Concept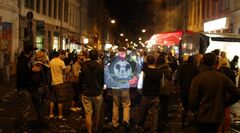 The project uses 3D printing to transform super-bright flashlights and old lenses into a guerilla projector.
The slide holder is modular, featuring adapters for most SLR lenses and many Cree XM-L flashlights. 
Project background
The project is an original work by Christian Werner aka Universalist .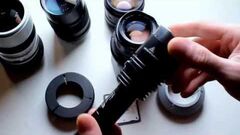 Instructions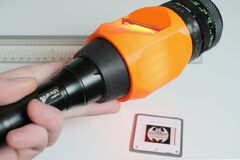 Follow this link to the page dedicated to the project instructions.
Links
Guerilla Beam - Dedicated website
3D printing templates at clara.io
Contact
You want to replicate this tool with the help of a streettoolbox contributor? You can contact us to talk about it at info.streettoolbox@gmail.com